Dear Student and Parents,
I wholeheartedly welcome you all to this renowned institution of ours. It has rightly been said that the ability to convert ideas to things is the secret of golden success and the world of achievement has always belonged to the optimist.
We have the vision to prepare global citizens with natural hearts and extraordinary abilities,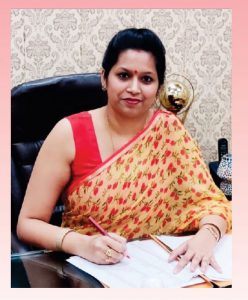 therefore we are constantly making efforts to improve our students performance by identifying their learning experiences, requirements and difficulties at regular intervals right from the beginning of the academic session and employing suitable remedial measures for betterment.
One cannot deny the fact that a student s life has become challenge in today s time hence putting forth a greater challenge to come up with some unique and more advanced techniques and strategies to do wonders and create something meaningful and trust worthy here at holy Ganges school we are providing a perfect belong of academics and extracurricular activities through a carefully through and planned curriculum which also allows our students to work at a place appropriate to their ability along with the support and encouragement that helps them to achieve success at the same time we also recognize the importance of our traditional values culture and most importantly discipline our emphasis is on inculcating in our children love for our values we encourage them to follow discipline in every walk of life.
All in all we bring good education mingled with discipline values excitement & fun all together at the same platform , on behalf of our dedicated team of worthy members extend warm wishes with the assurance of bright and promising future ahead.
Mrs. Sugandha